Firstly, there is a BIG Opportunity in the Luxury Market This Year for Luxury Real Estate Near Me!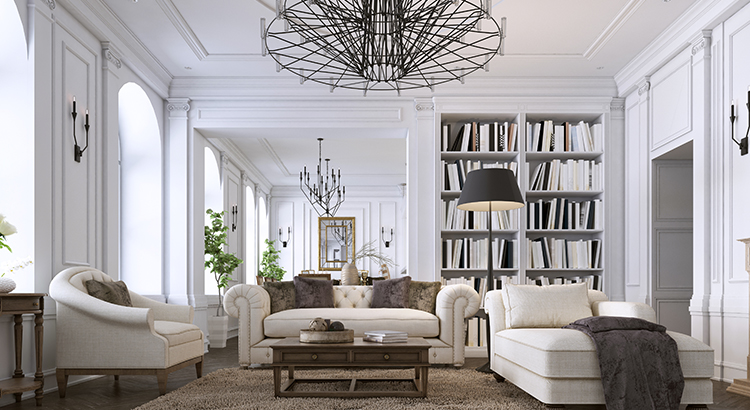 Luxury Homes priced in the top 25% of a price range for a particular area of the country are considered "premium homes." At the start of last year, many of the more expensive homes listed for sale hadn't seen as much interest.  Much of the demand for housing over the past few years has come from first-time buyers. It looks like buyer activity, however, is starting to show a shift in this segment.
According to the January Luxury Report from the Institute for Luxury Home Marketing (ILHM):
"In a snapshot of 2019, despite pessimism at the start of the year, the last quarter showcased a strengthening, with an upswing in the luxury market for sales in both the single family and condo markets."
So Where are we Heading?
Momentum is growing, and those looking to enter the luxury market are poised for success in 2020. There is more inventory available at the upper-end.  The historically low interest rates and increasing wages help. The stage is set for buyers with an interest in this tier to embrace the perfect move-up opportunity.
The report highlights the increase in buyer activity in this segment, resulting in growing sales toward the end of 2019:
"According to reports from many luxury real estate professionals, the significant increase in number of properties bought at the end of 2019 versus 2018 is reflective of an early 2019 holding pattern."
With evidence of strong buyer confidence, this is great news, as more homeowners are building equity and growing their net worth throughout the country:
"Many homeowners are now diversifying their wealth, owning several properties rather than a single mega mansion. In addition, there have been an increase number of home purchases taking place in smaller cities, reflecting the rising number of people relocating from major metropolises."
It is a great time to explore the luxury market. Luxury can mean different things to different people, too. To one person, luxury is a secluded home with plenty of property and privacy. To another, it is a penthouse at the center of a bustling city. Knowing what characteristics mean luxury to you will help your agent understand.
Bottom Line
If you're thinking about upgrading your current house to a luxury home, or adding an additional property to your portfolio, let's get together to determine if you're ready to make your move.  Check out our Luxury Homes for Sale in NJ at your Earliest Convenience!